Mindfulness Photography Miami
We all know that feeling to be uncomfortable in front of the camera. Why is that? It simply is our mind talking to us. It distracts us from enjoying the moment instead of just enjoying the photo shooting. By using essentials of mindfulness practices I'll make us have a wonderful photo shooting experience in Miami capturing the good vibes 🙂 Who is in?
Candid photo & events
The art of photography is to blend in on an event, not being disturbing and at the same time capturing candid photos during your event or celebration. You and your guests are the stars today -I am there to make the memories last.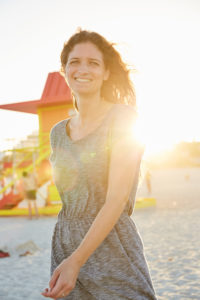 Connect, bond and guide
If you are interested in a session with me, please reach out. I would love to listen to what is on your mind. I'll guide you to every process from finding the right concept of photography content and feel, a perfect location here in Miami, an amazing make up artist as well as a wardrobe stylist if needed – so we'll plan a perfect photo shooting for your needs. Through my combined expertise in graphic design and photography I have a trained eye for design, angles and know what content works for which business or platform. If you book a private shooting, I also offer to help you select which and where pictures should go up on the wall in frames to be in harmony with your beautiful home design. Photos should be seen! That's why we take them 🙂
I love to make you happy – as my passion is to capture people!
I create lifestyle and authentic images of each character – no matter what your current situation is.

Miami corporate photography shooting options:
Corporate events, Incentives and Conferences: You are organizing an event in Miami and need a photographer to capture the moments? Book me for your Incentive tour photography, a conference photos, congress, a talk, a Yacht tour or any event you host here in Miami. In a hotel or a private location, I travel to and with your around the city. I am spontaneous and adventurous.
How about adding fresh headshots while you are here? Use our beautiful city, weather and light to get fresh photos of your employees.
Website, Branding & Campaigns: Do you need new campaign pictures for your website that awake the right emotion of your target group? First visual impressions are the most important to your clients.
Social Media content:  You have a beautiful social media strategy and need to fill it with photos and short videos? Let's use Miamis beautiful photo spots and create content. Also available in monthly packages.
Story telling: Nowadays every brand has a story to tell! What is yours? For example you are a seafood brand and I jump with you on the boat to capture where and how you catch your fresh fish. Or you are a sustainable fashion brand and would like to show your process and sources. You are a health coach and need images of your life, food, stills etc?
Hospitality:  Did you open or have a business maybe a restaurant, hotel, or wellness center and need atmospheric images or candid pictures showing how the vibe of the place and your employees in action? Showing the taste of outstanding interior concepts, quality and variety here in Miami.
Travel: You organize retreats, group travels or similar and want a photographer to join to capture your adventures? I am in – of course also outside of Miami.
Fashion: You launched your fashion label? OMG – let's shoot your campaign and lookbook!
Contact me and get an individual quote
phone: 305 607 1698
Based in Miami Beach.
Miami private events shooting options:
Single: We work hard every day to be the best version of ourselves- show it off in a lifestyle session.
Couple: Love is one of the finest gift we can receive. Let's capture two happy souls.
Engagement: Congratulations! Your are full of excitement – so will the images be. 🙂
Family: Life goes by so fast. How about a photo shoot in your house, garden or a park/beach near by?
Weddings: One of the biggest events in life. Pleasure for me to be there with you.
Maternity: That belly is not always there, let's take a picture! Miami has beautiful beaches and parks for photo shootings, if you are bored of your home.
Baby: Pictures of the little innocent human welcomed into this world.
Toddler: The wild ones – no fear, no rules, lots of smiles – I am in!
Teens: Finding their personalities, passions and forming their lives – let's take photos before they are out of the house!
Quinceañeras: Probably the most photogenic event from Latin culture for a photo shooting in Miami. What a special event in a teens life! It's all about her today.
In Miami
on vacation?
You are on a cruise ship or traveling from up North to get some sun. No problem, check the shooting options and we can plan a Mini-Session for your holiday photo shooting in Miami that suits your travel itinerary.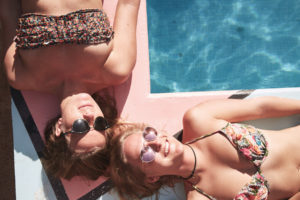 Im Urlaub in Miami?
Ihr seid auf einer Kreuzfahrt und nur kurz in Miami oder ihr genießt euren Urlaub hier in Miami? Wollt ihr schöne Erinnerungsfotos mit Heim nehmen? Kontaktiert mich gerne und wir schauen wann, was und wo ein Fotoshooting in Miami in euren Reiseplan passt.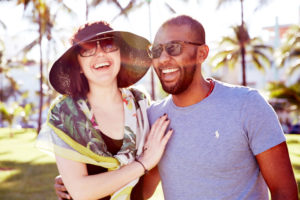 Missing a certain type of photo to imagine your shooting?
I am happy to send you a custom portfolio for your needs - as the website is not showcasing all of my pictures.
I have a huge archive of various photo shootings, to share 🙂