Candid photo & events
The art of photography is to blend in on an event, not being disturbing and at the same time capturing candid photos during your event or celebration. You and your guests are the stars today -I am there to make the memories last.
Let's have fun
We all know that feeling to be uncomfortable in front of the camera. Why is that? It simply is our mind talking to us. It distracts us from enjoying the moment instead of just enjoying the photo shooting. By using essentials of mindset practices I'll make us have a wonderful photo shooting experience in Miami capturing the good vibes 🙂 Who is in?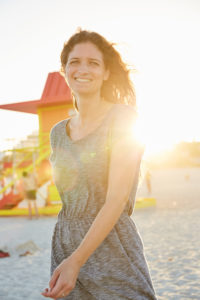 Connect, plan and communicate
If you are interested in a session with me, please reach out. I would love to listen to what is on your mind. Through my combined expertise in graphic design and photography I have a trained eye for design, angles and know what compositions and formats work for which business or platform. For private events and weddings we will talk about what, where, how long and when to fit the shooting in so that it fits best into your plans. If you book a private shooting, I also offer to help you to create wedding albums. Photos should be seen! That's why we take them 🙂
My strength is to capture candid moments. My photography is authentic and atmospheric.
I play with natural light and surroundings to create interesting image compositions.
Miami corporate photography shooting options:
Corporate events, incentive and conference photo shooting in Miami: You are organizing an event in Miami and need a photographer to capture the moments? Book me for your Incentive tour photography, a conference photos, congress, a talk, a Yacht tour or any event you host here in Miami. In a hotel or a private location, I travel to and with your around the city. I am spontaneous and adventurous.
How about adding fresh headshots while you are here? Use our beautiful city, weather and light to get fresh photos of your employees.
Headshots, business portrait & campaign photo shooting in Miami: Modern headshots for real estate agent photo, your company or linked in profile picture or your whole team need new or updated headshots. Contact me and let's make it happen!
How about new business portraits for your website that awake the right emotion of your target group? Let's do a brand-shooting session. First visual impressions are the most important to your clients.
Contact me and get an individual quote
phone: 305 607 1698
Based in Miami Beach.
Miami private events shooting options:
Miami engagement photo shoot: Congratulations! Your are full of excitement – so will the images be. 🙂 Choose between engagement photo shoot or a package including the wedding.
Miami wedding photo shoot: One of the biggest events in life. Pleasure for me to be there with you. I capture authentic and candid moments of the day, we do a lovely couple shoot with the two of you. I help with organisation so we can fit it into your plans. From my 15 years of photography in different areas like documentation, travel, events, fashion, lifestyle and weddings I adjust to every situation very quickly, being where the things are happening, capturing emotions, love and fun. So you'll have amazing memories of your amazing wedding day forever. I travel to Miamis dream locations for you – no matter if you celebrate in a private location, a hotel, a Mansion, a park or a Yacht – I'll find a beautiful spot for your special wedding pics.
Missing a certain type of photo to imagine your shooting?
I am happy to send you a custom portfolio for your needs - as the website is not showcasing all of my pictures.
I have a huge archive of various photo shootings, to share 🙂